Like Juyongguan Great Wall (Juyongguan Pass Great Wall),  Moshikou Pass (or Xiangshuihu Great Wall) is also an important pass or fort in the Ming Dynasty Great Wall in Huairou District, about 80km north of Beijing center. "Moshikou" literally means a stone polished by the flowing water in the narrow pass.

The pass was a strong military bulding. The pass building also had an inner city, so the fort had two passes, hence "shuang guan" – double passes. The fort was built in 1404. In 1973, a dam was built here 33 mters high and 112 meter wide, adding much grandness the Great Wall, but at the same time, pitifully damaging the original structure of the ancient pass.

The bit of the Great Wall east of Moshikou Pass is locally referred as Xiangshuihu Great Wall perched on a steep slope over 1000 meters long with two towers. "Xiangshuihu" literally means "the gurgling lake Great Wall", named after the the rippling sound of water flowing through the ancient pass in the valley below the Great Wall.

Exactly speaking, Moshikou Pass narrowly refers to the pass itself, or the entrance of Xiangshuihu Great Wall. But People often use Moshikou Pass, or Moshikou Pass Great Wall, to refer to Xiangshuihu Great Wall, or vice versa. So Moshikou Great Wall and Xiangshuihu Great Wall ofen mean the same section of the Wall. 

The Moshikou Pass was bulit in the valley flanked east by Xiangshuihu Great Wall and northwest by Lianyunling Great Wall  and Luanling Great Wall.

The three sections of the Wall – Xiangshuihu Great Wall, Lianyunling Great Wall  and Lvanling Great Wall are often referred as  Dazhenyu Great Wall. In another word, Dazhenyu Great Wall is mainly composed of the three bits of the Wall – Xiangshuihu Great Wall, Lianyunling Great Wall and , which Luanling Great Wall  last about 9km. Dazhenyu Great Wall is named after Dazhenyu Village where it is located.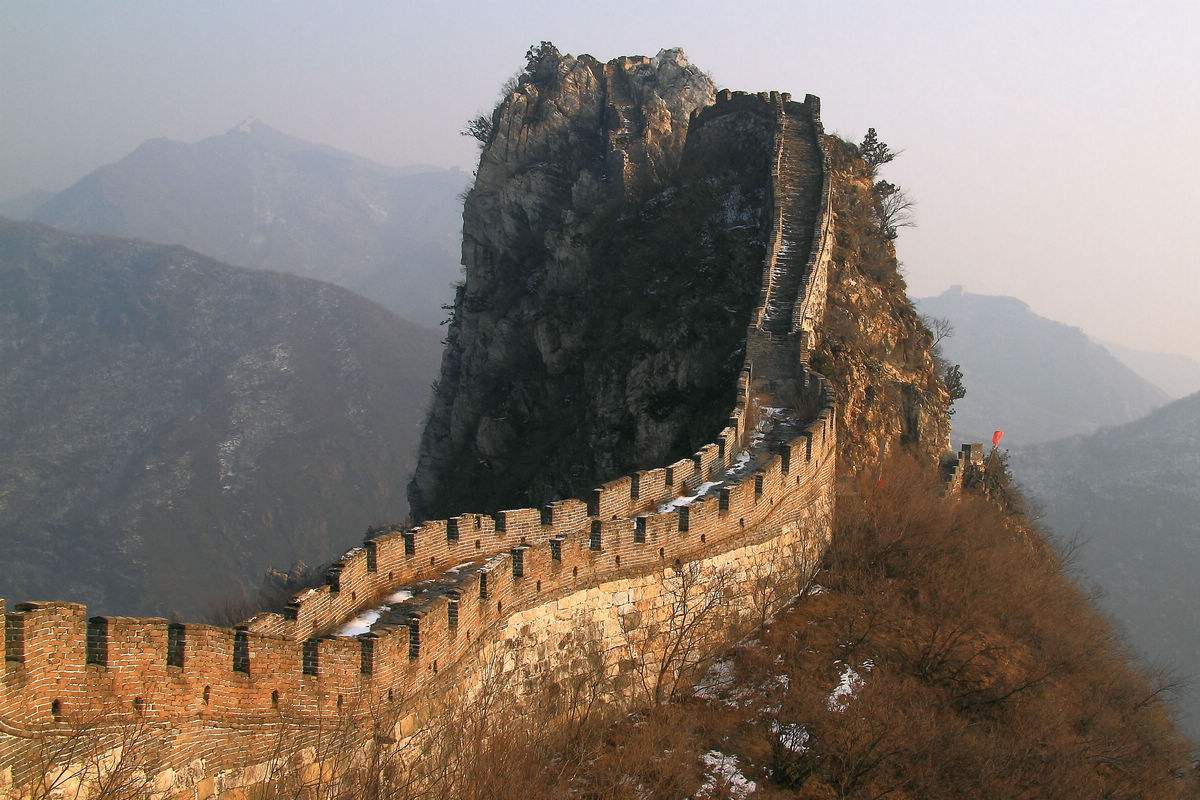 Xianghshuihu Great Wall, Lianyunling Great Wall and Luanling Great Wall are located from east to west. All the three bits of the Wall stand between Jiankou Great Wall to their east and Huanghuacheng Great Wall to their west.
What's Included
Domestic transportation as detailed in the itinerary
Private English-speaking guide 
Experienced Chinese-speaking driver and quality, air-conditioned vehicle
Admission tickets to all sights listed on the itinerary – no hidden costs
Free bottled water supplied in your vehicle
Meals as specified in quality local restaurants
What's Not Included
International flights to and from China
International travel insurance (you should purchase your own policy in your home country)
Accommodation - if you want us to book hotels for you, please let your advisor know either via email: 1935990176@QQcom or add customized requirement while you purchase our tours.
Tips for your guide and driver
Other personal expenses

Notes:
This tour price is for two persons,and the one day tour price is for 8 hours a day, every 2 hours extra will be charged 30 US dollars per person.
Meals may change based on the time and location. You can also ask your guide to change your meals. We will try our best to help you enjoy a variety of Chinese food.
Any questions, just drop a line via 1935990176@QQ.com