Plan your Great Wall Tour? Currently the Great Wall of China is actually not a continuous wall unlike many people think. The Great Wall now exists in bits. For historical or tourism promotion reasons, these bits of the Great Wall are given numerous names.

For the Great Wall around Beijing, people are most familiar with Juyongguan Great Wall, Badaling Great Wall, Huanghuacheng Great Wall, Juyongguan Great Wall, Mutianyu Great Wall, Simatai Great Wall, Jinshanling Great Wall, Jiankou Great Wall and Gubeikou Great Wall.

The fact is there are more sections of the Great Wall of China in Beijing than the above mentioned. These less popular bits of the Wall are either opened or closed to the public visitors. These bits of the Wall are less touristy also with stunning views!

This morning we succeeded in hiking across the Lvanling Great Wall ( Or Lv An ling Great Wall). Lvanling literally means" Donkey Saddle's Mountain". Lvanling Great Wall has two sections – east and west. Its west section is forbidden for hiking due to treacherousness and wildness.

Standing on the east section of Lvanling Great Wall, we have better views of its west section, as well as two more sections in the east  – Lianyunling Great Wall and Xiangshuihu Great Wall.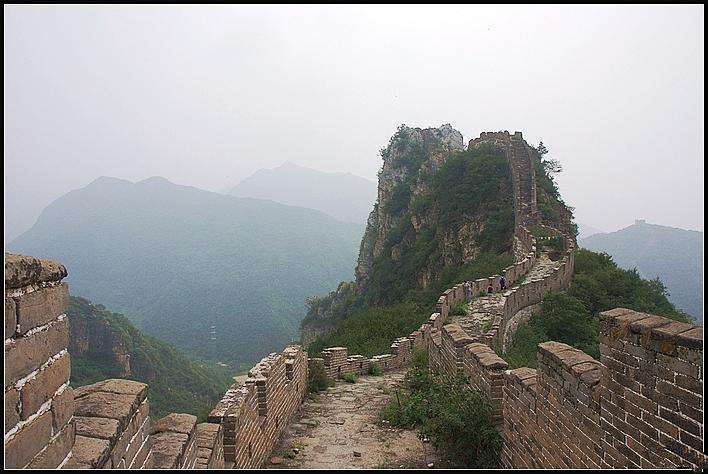 Xianghshuihu Great Wall, Lianyunling Great Wall and Luanling Great Wall are located from east to west. All the three bits of the Wall stand between Jiankou Great Wall to their east and Huanghuacheng Great Wall to their west.
What's Included
Domestic transportation as detailed in the itinerary
Private English-speaking guide 
Experienced Chinese-speaking driver and quality, air-conditioned vehicle
Admission tickets to all sights listed on the itinerary – no hidden costs
Free bottled water supplied in your vehicle
Meals as specified in quality local restaurants
What's Not Included
International flights to and from China
International travel insurance (you should purchase your own policy in your home country)
Accommodation - if you want us to book hotels for you, please let your advisor know either via email: 1935990176@QQcom or add customized requirement while you purchase our tours.
Tips for your guide and driver
Other personal expenses

Notes:
The one day tour price is for 8 hours a day, every 2 hours extra will be charged 30 US dollars per person.
Meals may change based on the time and location. You can also ask your guide to change your meals. We will try our best to help you enjoy a variety of Chinese food.
Any questions, just drop a line via 1935990176@QQ.com