Huanghuacheng Great Wall is about 12km long with 49 towers and 5 terraces, connecting Badaling Great Wall in the west and Jiankou Great Wall in the east. Now it is a quite challenge to climb the wall in some parts. There have been no stone steps or no smooth path found on some parts in this section f Great Wall in Beijing. At the time of my writing, Huanghuacheng Great Wall is not yet officially opened to travelers. Those who hike this section of the Wall have to be responsible for their own safety.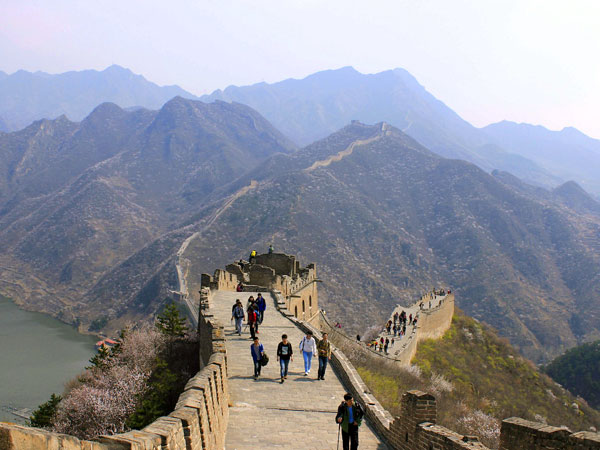 There are two starting points to hike or see Huanghuacheng Great Wall - Huanghuacheng Reservoir and Jintang Lake which both cut through the Wall. The reservoir is called Huanghuacheng Reservoir with some parts of the Huanghuacheng Great Wall submerged under it, hence the nickname of Huanghuacheng Water Great Wall for this section. By the reservoir is Xishuiyu Village, so Huanghuacheng Great Wall at the reservior is often called Xishuiyu Great Wall or Xiaoxihu ( Little West Lake ). Most people come to Huanghuacheng Great Wall ( reservoir section ) to see the submerged great wall.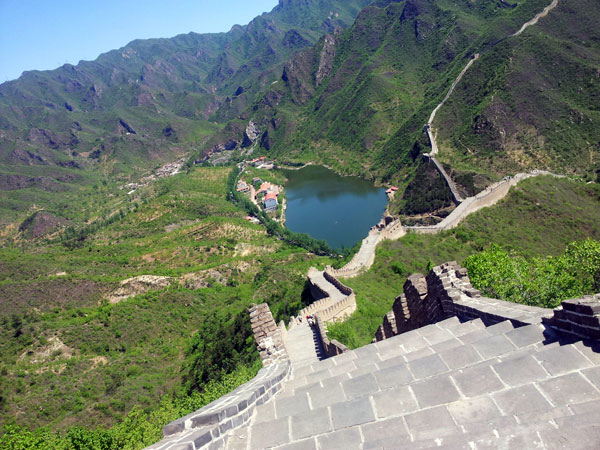 Huanghuacheng Great Wall at the Reservior ( also known as Xiaoxihu Great Wall or Xishuiyu Great Wall) 

Today we start to visit Huanghuacheng Great Wall Reservior Section. We just walk along the walking trail skirting the Huanghuacheng Reservoir with the Great Wall hanging on the mountains surrounding the reservoir. So parts of the Huanghuacheng Great Wall are submerged under it with stunning view, a great place for a holiday outing - picnic, boating and walking. 

We meet a lot of local holiday makers walking around the reservoir. It is a great fun, another kind of mountain hike. Many young people are practising team building there. If you feel tired, you may take a speed boat back to the entrance. 
What's Included
Domestic transportation as detailed in the itinerary
Private English-speaking guide 
Experienced Chinese-speaking driver and quality, air-conditioned vehicle
Admission tickets to all sights listed on the itinerary – no hidden costs
Free bottled water supplied in your vehicle
Meals as specified in quality local restaurants
What's Not Included
International flights to and from China
International travel insurance (you should purchase your own policy in your home country)
Accommodation - if you want us to book hotels for you, please let your advisor know either via email: 1935990176@QQcom or add customized requirement while you purchase our tours.
Tips for your guide and driver
Other personal expenses

Notes:
This tour price is for two persons,and the one day tour price is for 8 hours a day, every 2 hours extra will be charged 30 US dollars per person.
Meals may change based on the time and location. You can also ask your guide to change your meals. We will try our best to help you enjoy a variety of Chinese food.