1.China Railway Museum
Located in Beijing, China Railway Museum is the only national and specialized museum of the railways. Founded in 1978, the main functions of China Railway Museum are collecting, preserving, studying, and displaying historical relics of China Railway. It contains three branch museums: Zhengyang Gate (Zhengyangmen) Museum, Eastern Suburbs Museum and Zhan Tianyou Memorial Hall. The exhibitions of each museum have their own unique characteristics and features.

China Railway Museum at Zhengyangmen (This is the one we will see,and the other two which are the Eastern Suburbs Museum and Zhan Tianyou Memorial Hall are just listed for you to know the information)
Zheng Yang Gate (Zhengyangmen) Museum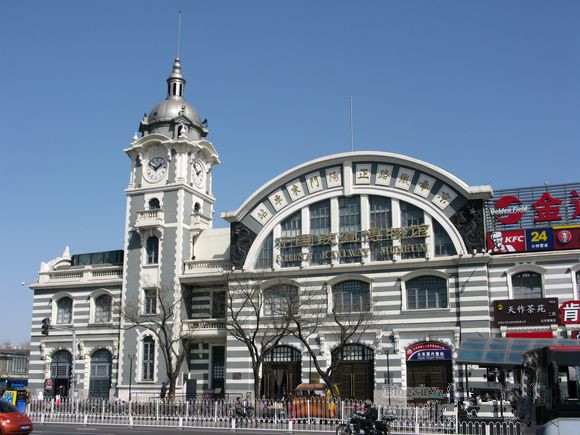 Located on the southeast side of Tiananmen Square and east of Qianmen, it is the downtown branch of China Railway Museum. It was opened to public in 2010. With an area of 12,000 square yards (10,000 square meters), it has abundant exhibitions to showcase the history of China Railway since 1876.

The exhibitions are divided into five categories with five specific themes and shown in five halls in a chronological order.
1st Hall: Start Period (1876-1911)
2nd Hall: Hard Period (1911-1949)
3rd Hall: Rise Period (1949-1978)
4th Hall: Rapid Development Period (1978-2002)
5th Hall: Scientific Development Period (2002-Nowadays)
The exhibitions include rare pictures, documents and videos that provide important evidences for the research of national railway history. Especially, the CRH-3 Bullet Train Simulator Cockpit wins popularity among tourists. The model is the same size as the real one. Tourists are allowed to get into and experience the feelings of being a bullet train driver. In addition, there are 3D movies with the theme of 'Harmonious Railroad, Glorious Modern Time'; tourists can fully know the history by watching this.

Transportation:
1. Take Subway Line 2 to Qianmen Station. Get out from Exit B and walk south for about three minutes to the museum.
2. Take bus 8, 9, 20, 44, 622, 673, or Special Line 2 and get off at Qianmen Dong Station.
3. Take bus 2, 5, 120, or Sightseeing Bus 1 or 2 and get off at Tiananmen Guangchang Dong (Tiananmen Square East) Station.
 Beijing Bus / Subway Search
Opening Hours 09:00-16:00 from Tuesday to Sunday; closed on Monday.
Ticket Price Entrance Fee: CNY 20; free entry for children under 3.9 feet (1.2m).
Bullet Train Simulator Driving Experience: CNY 10
3D Cinema: CNY 20
Combo Ticket: CNY 40 = Entrance Fee + Bullet Train Simulator Driving Experience + 3D Cinema
Eastern Suburbs Museum
This museum is located at North Jiuxianqiao Bridge Road, Chaoyang District. The exhibitions mainly include over one hundred locomotives of different periods, types, and standards. All exhibitions are distributed at eight exhibition lines. "No. 0 Steam Locomotive", and several others named after great Chinese people, like "Maozedong Locomotive", and "Zhude Locomotive" are treasures of the Eastern Suburbs Branch of China Railway Museum. Besides, there are lots of steam locomotives of foreign countries such as USA, Japan, Russia and Belgium attracting tourists' eyes. Some locomotives allow tourists to tour inside. This museum is the best witness of China railway's transition from backwardness to modernization.
Zhan Tianyou Memorial Hall is located at the foot of the famous Badaling Great Wall. It was selected and built by one of the founding fathers of People's Republic of China, the old minister of Chinese railway ministry Lv Zhengcao in 1987. The building covers about 2,800 square meters with the exhibition area 1,850 square meters and 2,000 pieces of collections. The exhibitions represent the whole life of Zhan Tianyou and the development and results of modern Chinese railway through objects, pictures, charts, sand table model, recovery of the sites, multimedia video, touch-screen and other forms and means. The memorial hall is the miniature of Chinese hundred years' railway.

Why got its this name
Zhan Tianyou (1861-1919) was born in Nanhai County of Guangdong Province. He hosted the construction of the earliest railways like Beijing-Zhangjiakou, Sichuan-Hankou, Guangzhou-Wuchang. He is the technology pioneer in modern Chinese history and the distinguished patriotism engineer.

Function or value in the past
The predecessor of China Railway Museum is the Science and Technology Museum of China railway system, which was established in 1978. It was held by Ministry of Railway of People's Republic of China. The main task at the beginning of the establishment of the museum is to carry out the plan of cultural film and television, exhibitions, making models and other work.

Permanent Exhibitions:
To study
To serve
To remember 
Contemporary themed exhibitions

Present condition:
In September 2003, Science and Technology Museum of China Railway System changed the name into China Railway Museum. After several years' development, the function of China Railway Museum has been turned from single exhibition into collection, preservation, research, exhibition, broadcast and other professional projects. It takes charge in protecting the railway cultural heritage, broadcasting railway scientific and technological knowledge, advocating railway development results, collecting railway historical heritage, collecting, preserving, exhibiting, editing on the research results.

Opening Hours: 
08:30 - 16:30 
Stop ticketing at 16:15
Closed on Mondays from November to April
2.China National Film Museum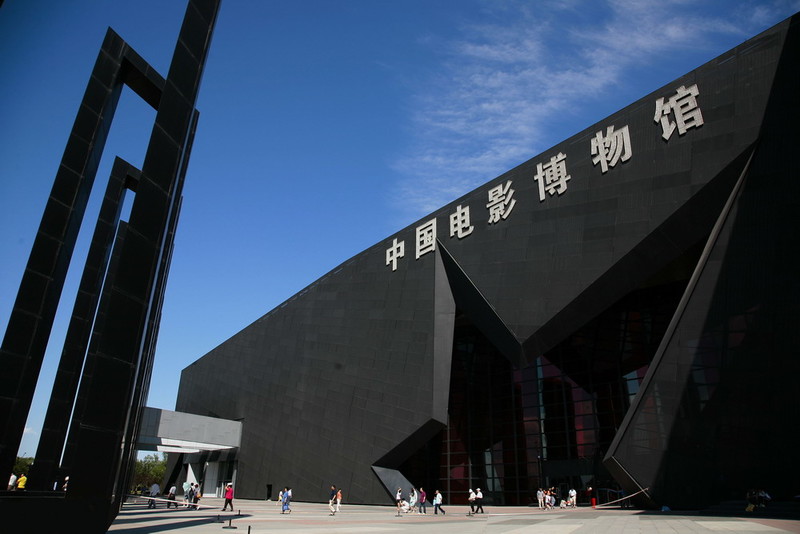 China National Film Museum is a large public cultural facility, located at No. 9, Nanying Road, Chaoyang District, Beijing. Currently, it is the world's biggest national film museum. As a landmark building commemorating the 100th anniversary of the birth of Chinese films, it is indeed an art center that exhibits the development of Chinese film industry and technologies, disseminates film culture, and enables academic exchanges on films. Since its opening to the public in 2008, China National Film Museum has received more than 2.85 million visitors. Over thirty thousand pieces of precious collection are gathered here, including film copies, manuscripts, posters, and equipment.

The museum occupies an area of about 466,000 square feet (43,000 square meters), with an architectural area of 409,000 square feet (38,000 square meters). The interior of China National Film Museum is decorated in three basic tones, black, white and gray, setting an elegant backdrop to the brilliant colors of the giant glass windows and those of the circular hall. Since Ding Jun Shan, the first film of China, was screened, the Chinese film industry went through more than 100 years of changes. During that period, a large number of excellent movies emerged. Even today, many classic films are spoken highly of. At present, the first national systematic and comprehensive exhibition showcasing the development of Chinese films from 1905 to 2005 are held permanently here. In addition, temporary exhibitions and expositions are frequently seen in this place.

China National Film Museum is divided into two parts: the exhibition zone and the cinema zone.
 
Exhibition Zone
There are 20 exhibition halls in total, of which halls 1 to 10 are used to present the one hundred year history of the Chinese film industry and achievements attained during that time, while halls 11 to 20 generally show the technological development of films and uncover the secrets of movie production. The first ten halls are on the second and third floors and halls 11 to 20 are situated on the fourth floor. Visitors are recommended to first visit halls 1 to 10 and have a basic understanding of the Chinese film industry and then go to halls 11 to 20 to join in some interesting activities. Providing visitors' participation and interaction, the exhibition zone gives visitors a chance to edit film recordings and shoot short videos by themselves, making their trip more special and unforgettable.

Hall themes are as follows:
Hall 1: The emergence of films
Hall 2: The emergence and early development of Chinese films
Hall 3: Chinese films produced during the revolutionary wars
Hall 4: The development of Chinese films from 1949 to 1978
Hall 5: Chinese films produced during the reform and opening period (from 1979 up to now)
Hall 6: Animation films
Hall 7: Films for children
Hall 8: Popular science films, dubbed films, and news documentaries
Hall 9: Hong Kong and Macau movies
Hall 10: Taiwan movies
Hall 11: Film shooting
Hall 12: Artistic designing
Hall 13: Special kinds of movies
Hall 14: Traditional special effects
Hall 15: Digital special effects
Hall 16: Sound recording
Hall 17: Film editing
Hall 18: Film developing and printing
Hall 19: Animation
Hall 20: Other kinds of movies
 
Cinema Zone
 A grand cinema zone with state-of-the-art film projection technologies and apparatus is located inside the China National Film Museum. The cinema zone consists of six video halls, one IMAX hall and five conventional halls (including digital projection halls) that can accommodate a total audience of 1,210. There are 19 seats reserved for the disabled. Visitors can watch the latest movies here and feel the charm of new technologies. In particular, the IMAX hall introduced to the museum represents the most advanced imaging technologies worldwide. The projection screen is around 69 feet (21 meters) high, as high as a seven-story building, ensuring that all the audience can view the whole screen and have a wonderful audio and visual experience.

3.China Aviation Museum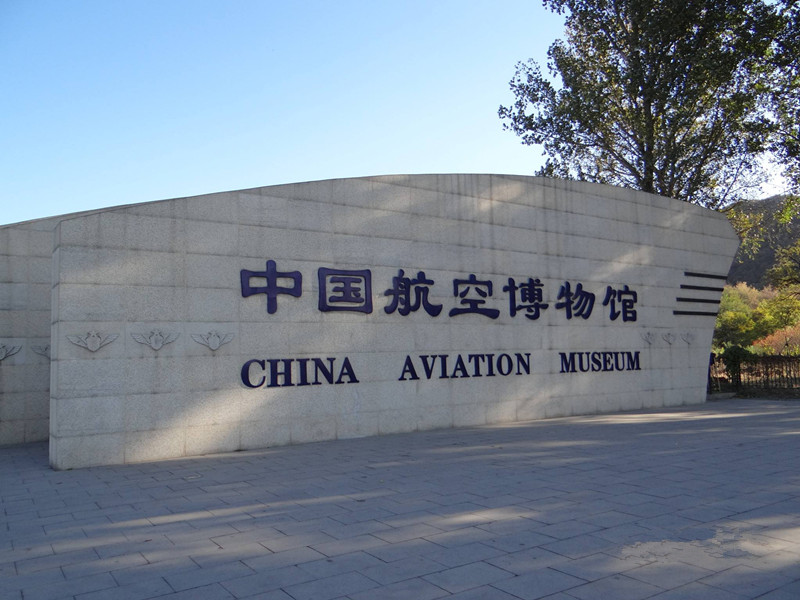 The National Aviation Museum or China Aviation Museum (中国航空博物馆 Zhōngguó Hángkōng Bówùguǎn) is Asia's largest aviation museum. This massive facility is an aircraft enthusiasts dream but will intrigue anyone with an interest in history, the military, or engineering. It is also a great attraction children. 

Close to several sections of the Great Wall, the museum makes a great day trip destination from Beijing. You can see hundreds of aircraft and missiles of various makes and eras up close.

In Brief
Hundreds of planes and missile launchers
China's only aviation museum
Located in an old air force base
Hardened hanger under a mountain
45-minute taxi ride from north-central Beijing
Most signs in English
Kids amusement rides and games
Highlights

Tour the old base and its installations. There is a long U-shaped underground hangar that was used to shelter warplanes and old radar, rocket and machine gun emplacements. The U-shaped hangar is now filled with rows of planes and exhibits. It was built with steel blast doors in case of nuclear attack.

Though most planes are Russian or Chinese, a few were made in other countries. There are 2 British Spitfires, a Mirage jet fighter, and a US Starfighter.

When you go don't miss these exhibits:

Tour of Mao Zedong's plane
Model Airplane and remote controlled airship performances
Minature model of Beijing International Airport
A row of 50+ MIG fighter jets
An ex RAF Canberra
Several Japanese WWII bombers
An Apache helicopter
Lenin Biplane
1903 Wright Flyer Replica
Large Soviet Tu-4 bomber
New J-11 Fighter
Orbis Flying Hospital
Uniforms of the Republic of China Air Force
History
Learn how China's air force has changed and developed. At the end of WWII, China barely had an air force. Now China's air force is ranked among the world's top three by size. You can see the various types of planes that were usedand see the recent products of the aircraft industry.

China's air force is called the PLAAF. It started in 1949 with Soviet assistance and some aircraft that were left by the Nationalist army. In the 1950s and 1960s, factories mass produced the J-5 (MiG-17), the J-6 (MiG-19), and the J-7 (MiG-21).

The J-8 was China's first indigenous fighter. Chinese industry is now producing their own advanced fighters. You can see some of the newest models in a large new exhibition hall that was built in 2011.

The museum was opened in 1989. In 2011 it was renovated.

The museum opened on over 1,000 acres on Shahezhen Air Force Base in 1989 to honor the 40th anniversary of the People's Liberation Army Air Force. Part of the museum is located inside an old bunker built into the side of Datangshan Mountain complete with nuclear blast doors and missles. There are more than 200 aircraft and more than 700 weapons and pieces of equipment spread out in three main exhibition areas.

Cavern Exhibition Area
You just can't find a cooler place for an aviation museum than an old bunker hanger carved into the side of a mountain. The hanger is just one part of the massive bunker system that was built to protect the fighter jets and personnel that were on the base. The cavern itself is 5 acres. The exhibits in the cavern form a tribute to the history of flight. There are also radar and weapons exhibits in the cavern.

Open Air Area
Divided into two parts by the Hero Avenue, the open air exhibition area features planes that were used for special people on the lake side of the avenue. There are also fighter jets and cargo planes along with a good assortment of helicopters and weapons. You can see everything up close.

Integrated Area
The Integrated hall is at the end of Hero Avenue. This area was built to showcase the history of China's Air Force. Along with the aircraft and weapons there are also almost 2000 photographs, cultural relics, sand table exhibits, and audio and video tablets.

Travel Essentials
Tickets: The entrance fee is 50 yuan for the indoor displays, and some smaller exhibits inside the museum, such as the Orbis flying hospital airplane or Mao's airplane, cost 5 yuan to enter. The outside displays are free.
Open: 8 am to 5.30 pm every day; closed on Mondays. 
The best months to visit are between March and November. In the winter it is very cold, and most of the exhibits are outside, spread over the large grounds.
Phoning ahead (10-61784882 or 66916919) to double check the schedule and make sure that the museum will be open the day that you visit is a good idea as times are subject to change and the museum is about 90 minutes from Beijing

Food: There are some restaurants outside the museum entrance but bringing snacks is recommended
Shops: There are a few shops inside and outside the gate.
Auxiliary Facilities: There are golf cars available for hire. This is recommended for those who have trouble walking and the area is very large.
Guide: Most of the signage is in Chinese. The staff is friendly but they do not generally speak much English.
Restrooms: Clean squat toilets are provided but you must bring your own toilet paper.
What's Included
Domestic transportation as detailed in the itinerary
Private English-speaking guide 
Experienced Chinese-speaking driver and quality, air-conditioned vehicle
Admission tickets to all sights listed on the itinerary – no hidden costs
Free bottled water supplied in your vehicle
Meals as specified in quality local restaurants
What's Not Included
International flights to and from China
International travel insurance (you should purchase your own policy in your home country)
Accommodation - if you want us to book hotels for you, please let your advisor know either via email: 1935990176@QQcom or add customized requirement while you purchase our tours.
Tips for your guide and driver
Other personal expenses

Notes:
This tour price is for two persons,and the one day tour price is for 8 hours a day, every 2 hours extra will be charged 30 US dollars per person.
Meals may change based on the time and location. You can also ask your guide to change your meals. We will try our best to help you enjoy a variety of Chinese food.